Human resources, they say, continue to be the most prized asset for your organization. Business paradigms have evolved with the inception of eCommerce, and talent retention has turned out to be even more competitive.
In the fast-paced digitized business space, talent acquisition and retention largely define your success. Walking in the shoes of an eCommerce business head or CEO, there's no denying that a compelling employee value proposition is as crucial as your products. As much as 75% of potential employees research the employer before committing themselves to the organization.
Forward-thinking HRs habitually look beyond offering competitive salaries and incentives to retain talent. Just like your customers judge your products for their value, your employees examine the integrity of the brand they work for.
To emerge as an employer of choice, CEOs, HRs, and recruiting heads need to strategize the best principles of employer branding.
What is employer branding?
Employer branding is all about creating a positive perception of your eCommerce brand in the eyes of potential employees.
How do you plan to stand apart as a recruiter capable of attracting top talent to ensure sustained growth of your eCommerce business? The job market offers generous salaries and incentives to employees. It's your employer branding that serves as a beacon, conveying your brand's culture, benefits, values, and ideas to employees. A well-strategized employer branding approach helps in showcasing the unique qualities and strengths of your brand.
Why is employer branding crucial in crafting a sound employee value proposition?
Employee value proposition (EVP) is a combination of career prospects, work culture, benefits, and job satisfaction that potential employees look for in an organization. Successful international eCommerce platforms have set benchmarks with compelling, clear, and customized employee value propositions.
Following similar lines, other eCommerce brands have been prompt to make their organizations a highly-sought place to work for. Crafting a sound employee value proposition requires eCommerce business leaders to:
Evaluate the preferences, motivations, and needs of the talent they wish to draw
Align the mission and values of the organization with their EVP
Consistently convey this EVP to their talent pool and potential employees
Research reveals that 72% of business owners expect better financial performance on prioritizing employees, while 78% are confident about ensuring better job satisfaction.
6 Ways eCommerce brands can develop a strong employer branding strategy
With competition raging tough in the eCommerce domain, CEOs and HRs are struggling to retain top talent. Here's a blueprint of how you leverage a strong employer branding strategy to acquire talent and retain the same.
1. Streamline the onboarding process
Corporate trainers habitually pass on the cliché to job seekers "Your first impression is the last impression".
Being an HR, do you think that brands get a second chance to create the best impression, either? Why not start cultivating a healthy employee value proposition at the onboarding state itself?
No employee expects a bad onboarding experience. The process involves eliminating employer bias, having the right tools at your disposal, and making the right introductions. Successful eCommerce brands are already deploying AI-powered candidate screening mechanisms to streamline the recruitment process.
2. Use social media for employer branding
Social media platforms such as LinkedIn, Twitter, and Facebook go a long way in leveraging employer branding. Why not highlight your corporate culture, share your value proposition, and attract top talent through these platforms? To strategically harness the power of social media for employer branding, make sure to adhere to these recommendations.
Share your success stories as an eCommerce brand while showcasing your work culture
Interact with your audience while showcasing your company's values
Highlight the achievements of your current employees to motivate them while inspiring fresh talent
Share case studies from time to time to engage potential employees
Be a part of industry-specific forums and communities
3. Explore the best practices of employer branding
Established eCommerce brands demonstrate the best specimens of employer branding. By exploring these tactics, CEOs, and HRs can master the ideal principles. Accordingly, you can:
Highlight your EVP by developing a dedicated career page or website where you share testimonials from your current employees. Inform potential employees about your current job openings.
Host workshops, events, and workshops to demonstrate your brand's culture to potential candidates.
Never miss out job fairs or major eCommerce conferences to grow your network.
4. Craft an exciting employee experience
Success comes to brands that are ready to walk the extra mile to ensure the contentment of their current employees. Why not put in adequate efforts to nurture a supportive work ambiance and help your employees grasp a progressive career? This way, you can internally grow a strong employer brand. To ensure that your existing employees feel supported and valued, take these measures:
Apart from offering lucrative pay, incentives, and benefits, offer career growth opportunities. This includes providing eCommerce mentorship, organizing training programs so that they can advance in their careers.
Encourage collaboration, teamwork, and open communication that nurture a gratifying work culture.
Identify employee achievements and reward them through recognition programs. Celebrating their success sends a strong impulse of employee engagement.
5. Personalize your employees' experience
Just like you offer customized products to customers, building a strong employer brand requires you to personalize experiences for your employees. This fosters an enthusiastic workforce, that defines the secret for sustained growth.
Successful eCommerce brands tactically map out their talent progression. There's no 'one-size fits all' tactic in this regard. It's all about recognizing employees, boosting their morale, and acknowledging their contribution to your organization.
Leading eCommerce businesses nurture healthy employee relationships, presenting awards and crafting a fulfilling experience for their workforce.
6. Evaluate your employer brand reputation
Now that you have been making serious strives to boost your employer brand awareness, how do you know where you stand in the industry?
It's time to assess your progress in drawing top talent by standing out as a great place to work at. Carry out a survey or poll involving your employees and key external stakeholders. This way, you can get valuable insights into the effectiveness of your initiatives. Tweak your employer branding strategy based on the feedback you receive.
Evaluating your employer brand is a consistent process. With the right approach, you can:
Evolve as a global employer brand in the eCommerce sector
Secure a top pool of talent for your future requirement needs
Stand apart from your competitors as an employer brand
Draw local talent to address your talent needs while expanding markets
Wrapping up
As an eCommerce business head, how do you plan to navigate through the high tides in a transparent world? With the advent of social media and other digital channels, building your employer brand image calls for efforts beyond advertising and good pay. Employees look out for a holistic satisfaction where they can grow and enjoy the workplace. With the right employee branding measures, you can transform your existing employees into brand advocates to stream in global talent.
Author Bio: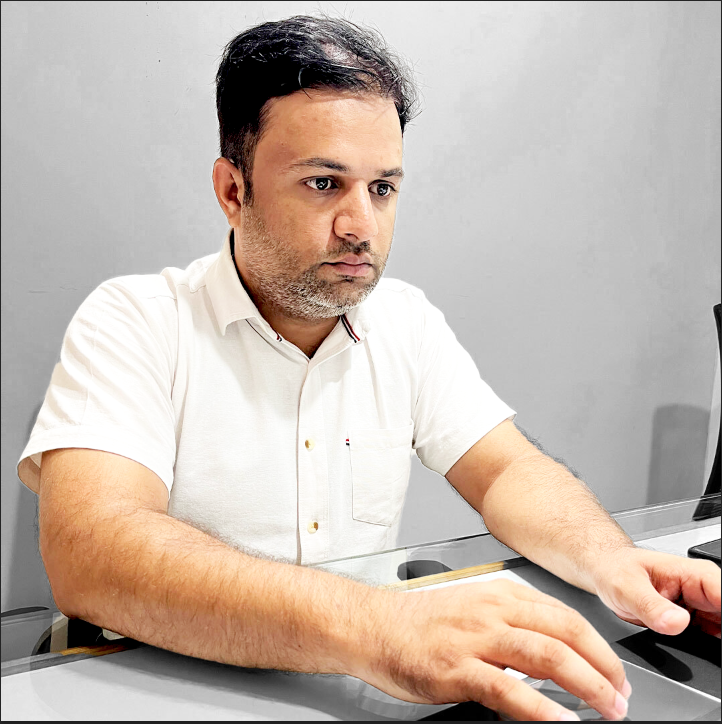 Fahad Khan is a Product Manager and digital marketing enthusiast who works at Ubuy. Content
marketing, PPC, email, and social media marketing are among his areas of expertise. He has been
exploring the field of digital marketing to share his pearls of wisdom with the whole world. He enjoys
working on different niches and creating valuable content for readers.
Suggested Reads:
F95Zone: Need To Know F95 Zone About Adult Gaming Community 2023
IgAnony: The Instagram Story Viewer for Anonymous Viewing
1377x Proxy: A Detailed Guide To Use It