Introduction
Online shopping has increased more than ever, especially post-pandemic. It has undoubtedly been one of the primary alternatives for many people who enjoy spending money on online purchases. And why wouldn't one prefer it? Everything is just a click away. It is easier, affordable and most of all, it's always comfortable to receive your shopping's on the doorstep. The growing popularity of online shopping has boosted the demand for box printing and production.
As a vendor, you need to have a good quality box packaging for your products to reach out to the customers. You can either opt for standard shipping boxes, as well as custom printed shipping boxes. One of the reasons to go for personalized packaging is the advantages it provides, which are worthwhile for any business.
In this article, we will list some of the reasons why custom box printing is better than standard shipment boxes.
Reasons to choose custom box printing
1.    Great for Brand awareness
As the saying goes 'we eat first with our eyes, it simply means that whenever any food item is in front of us, it must look as good as it must taste. The same thing goes for the packaging plan for your product. A good looking and attractive packaging are important for increasing the visual aesthetics of any product. This can be achieved with customized packaging.
With the help of personalized branding on your boxes, you can connect more with your customers. High-quality branding also enhances the brand's reputation in the eyes of its consumer market. Customers chose you because they like what you have to offer. Appeal to them even more by using a brand image that they like and recognize. They'll be thrilled to see your logo on their doorstep, which will only heighten their anticipation for opening the delivery.
2.    Increases marketing
Your product needs to reach out to your existing and new customers, and this can be done with effective marketing tactics. You need to decide on your specific targeted audience to start your marketing. When your products are delivered in customized packaging, it gives the customers a brand image in their minds. Based on this image your customers decide whether to draw a good or bad perception about their experience with your business.
You can also utilize box printing as a method to deliver small messages from your company like what's your brand vision, or the mission. Consider what you want people to know about your company and include that information on personalized product boxes. You may experience a larger return if you demonstrate your values to your target market. You can also add trending designs or slogans. If your business donates to some charity or a social cause, you can also get that included on your packaging to reflect your care towards the betterment of society.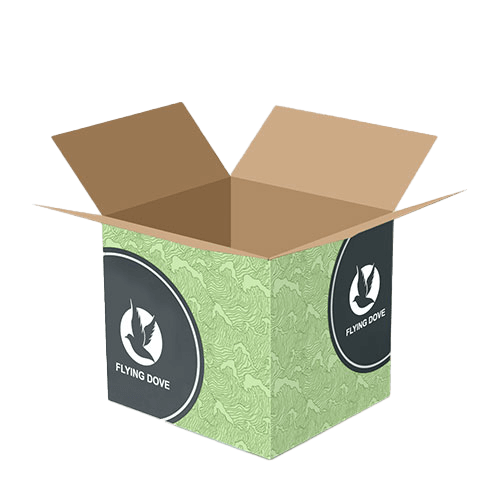 3.    Customizable on all fronts
The shipping cost may sometimes affect the budget as the size and weight of the boxes can differ and vary from order to order. To avoid this unnecessary expense on the logistics, customized boxes come in handy. Having the right size of packaging boxes can heavily save up your money being spent on logistics. While ensuring that your products are safe throughout transit, you should restrict the amount of space available within your packing. Custom box sizes for each of your products will help you achieve this goal.
When it comes to customized boxes, it doesn't only restrict to getting your brand logo printed on the box or a unique design. With a personalized box, you have more freedom of managing box sizes, shapes, styles, materials and other factors like durability, cost and much more. Personalized boxes also allow your customers to engage more with your brand as it gives them a range to choose within.
4.    Keep things unique
Once you ship your packages out for delivery, they go through several hands during the transit phase. On their way to their final destinations, your company's boxes will be seen by shipping plant staff and delivery people. You should do everything you can to make your delivery box stand out in a crowd where there are countless pre-existing companies and delivery boxes. Using some of the designing techniques can help you make your boxes stand out in the crowd. You can use the box printing method, and bright-coloured themes for your brand that are eye-catching and distinctive from others.
A variety of different bold fonts can also make them appear unique and different from others. Your innovative products will be noted by package handlers, enhancing your brand image and marketing strategies. Inside your box, you can even include personalized artwork, illustrations and messaging to greet your clients when they open their products. Those personal touches can be enough to persuade them to do business with you again. Colourful, one-of-a-kind boxes are part of a larger push to help you stand out from the crowd.
5.    Eco friendly
Being mindful of your environment and what we are putting out there is important. It should be the responsibility of every individual to minimize to the carbon footprint that is being left behind on the surface of the earth. Keeping this in mind, climate-friendly packaging is not a popular thing and is being promoted as well as accepted by the general public. It helps in reducing waste material as much as possible while keeping the environment clean from harsh and harmful carbon waste.
Many brands are now switching towards 100% recyclable packaging and even using biodegradable materials for their packaging. This is a good initiative from the brands that care about the future of the climate and global warming.
Conclusion
There are several ways of making your brand appear different and unique in a crowded marketplace, and customized packaging is one of the best methods available. It does not just help in making your product distinctive but also gives you a competitive edge over the other products available.  Invest your time effort and money in custom printed shipping boxes and see the results for yourself.