Wide range of products and trusted brands: Manh Nguyen Electronics Supermarket is a large-scale electronics store that offers over 3000 items in various categories such as electronics, appliances, digital technology, computers, entertainment devices, and telecommunications. The store receives support from well-known manufacturers like LG, Samsung, Sony, ensuring that the products are genuine, with clear origins and warranty policies according to industry standards.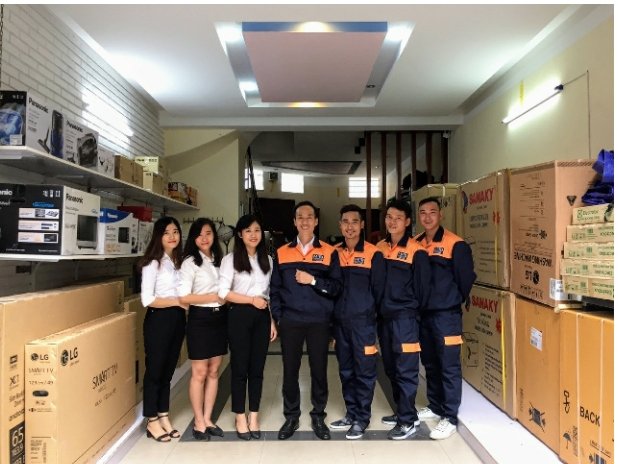 Manh Nguyen electronics supermarket – a place that provides high quality televisions with attractive prices
1. Provide products with "real" prices according to the model sold at the warehouse
Manh Nguyen's warehouse sales model allows customers to visit the warehouse and purchase products directly from distributors instead of traditional retail stores. This model provides several advantages for consumers:
1 – Competitive selling price: By selling directly at the warehouse, Manh Nguyen does not have to pay brokerage, advertising or space rental fees like other traditional stores. This allows Manh Nguyen to pass on those savings to consumers through extremely reasonable and competitive prices in the market. Normally, products at Manh Nguyen will be priced 20-30% lower than the market.
2 – Quick purchase process, saving time: Customers can go to Manh Nguyen's warehouse, choose to buy and pay on the spot without waiting or pre-ordering. At the same time, Manh Nguyen always has stock of all popular and newly launched products, promptly serving the needs of users.
3 – Transparency, clarity, increasing user experience: Manh Nguyen always upholds the motto "Say no to virtual prices", the listed price of products on the website is also the actual selling price, committed No other costs are incurred.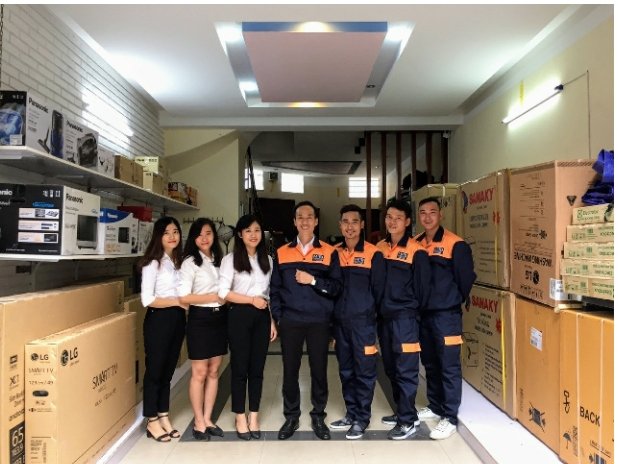 With the sales model at the warehouse, Manh Nguyen helps users optimize purchasing costs
At Manh Nguyen, LG Smart Tivi is the most popular product line and has the highest sales. When buying LG TVs at Manh Nguyen electronics supermarket, users not only receive quality products but also optimize their purchasing budget thanks to attractive discount policies, incentives up to 30%. With the perfect combination of quality and value, it's no surprise that LG TVs have become the first choice of customers at Manh Nguyen.
2. Completely assured of product quality
Customers are completely assured of product quality when buying at Manh Nguyen electronics supermarket, because this is a long-time business partner of big brands. In addition, the products at Manh Nguyen before being delivered to consumers will undergo a full range of inspection and testing processes. Specifically, Manh Nguyen will carry out 2 inspection processes including:
1 – Technical testing: Products are thoroughly tested by a team of technicians to detect and eliminate technical defects including: functions, performance and features to ensure proper working before. to customers.
2 – Safety inspection: Before reaching consumers, all products are checked to ensure compliance with necessary safety regulations and standards, including: testing for voltage, electrical safety, and fire protection. explosion and factors related to safe use.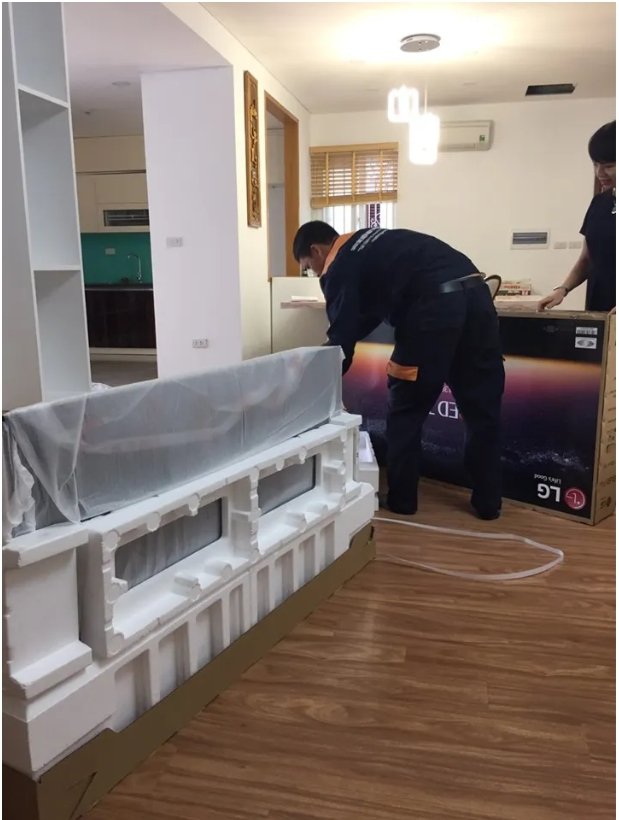 In addition to the inspection process at the warehouse, when the product is delivered to the user, Manh Nguyen and the customer will check the product together one more time.
3. "Shopping with peace of mind" with a series of customer protection policies
Manh Nguyen demonstrates its commitment to customer satisfaction through a range of attractive policies, including a 1:1 product exchange within 7 days for any technical issues due to manufacturing defects. Furthermore, all products purchased at Manh Nguyen are eligible for a 100% manufacturer warranty. They also offer free installation services by highly skilled staff, ensuring quick and accurate installation. Additionally, customers benefit from free shipping and flexible delivery options.
For example, when purchasing LG TVs at Manh Nguyen Electronics, customers not only receive high-quality products but also optimize their budget through attractive discounts of up to 30%, a 1:1 exchange policy within 7 days, manufacturer warranties, and free shipping. Moreover, customers can enjoy 0% interest installment plans, making it easier to own an LG TV with a range of smart technologies, even with a limited budget.
LG TV products when purchased at Manh Nguyen will receive free shipping and on-site installation support
With unremitting efforts, Manh Nguyen has been gradually improving, bringing to users good quality products at the cheapest price. In addition, Manh Nguyen also focuses on increasing customer satisfaction and peace of mind through 0% installment programs, incentives for members,…
To know more about the products and promotions available at Manh Nguyen, please contact the following information:
Contact Info:
Hotline: 0962.110.828 – 0915.419.216
Website: https://manhnguyen.com.vn/
Address: No. 22, Alley 64, Lane 49, Huynh Thuc Khang Street, Dong Da District, Hanoi, Vietnam.
Email: sale.manhnguyen@gmail.com