Numerous speculations have, up to this point, surrounded the highly anticipated iPhone 15, all suggesting that this iteration will present novel features that have never graced the preceding generations of iPhones, thus igniting curiosity among many users. But what exactly are these novel additions? Let's delve into the following article to find out.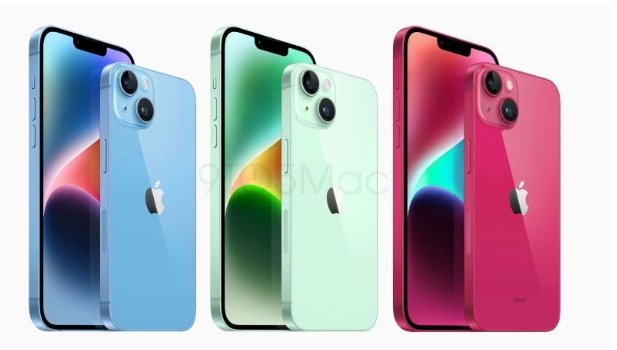 4 Remarkable Upgrades Unveiled on the Standard iPhone 15 Generation
Based on summarized insights from newphone15.com, Apple iPhone 15 holds four prominent enhancements when compared to its predecessor. The specifics are as follows:
Dynamic Island Integration: The iPhone 15 will incorporate the innovative Dynamic Island feature, elevating user accessibility to a new generation of capabilities.
OLED Display Controller Chip: The iPhone 15 is expected to be equipped with an OLED display controller chip. Notably, this chip series will be manufactured using the 28nm process, offering enhanced energy efficiency and prolonged device usage compared to the 40nm process.
Modern USB-C Port: Apple intends to embrace the modern USB-C port, replacing the conventional Lightning port to adhere to the new EU policies. This upgrade will bolster the charging and data transfer speed of the iPhone 15, making it more convenient for users to interface with various electronic devices.
Expanded Color Palette: Apple has expanded the color options for the standard iPhone 15 series, including shades of navy blue, light blue, deep pink, and orange. This allows users to comfortably choose colors that reflect their individual style and preferences.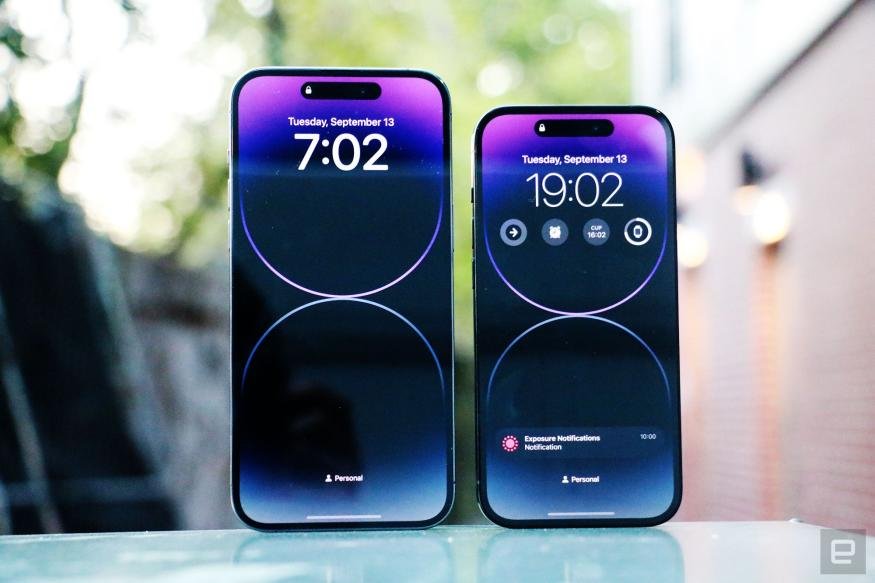 iPhone 15 Introduces Significant Functional and Design Enhancements
So with the above updates, how much will the iPhone 15 cost? As per newphone15.com, the price of the iPhone 15 is expected to remain steady in the United States, with a starting price of $799 (approximately 18 million VND). However, for the VN/A version, a predicted price of 21 million VND (around 10% higher) is attributed to factors such as transportation costs and taxes.
Compared to its predecessor, the iPhone 15's pricing remains unchanged (according to Phonearena – updated on March 30, 2023). Despite being the standard edition, it still stands as one of the four fresh iPhone 15 models soon to be unveiled. This has stirred iFans into a fervent search for sources that offer affordability without compromising quality. If you live in Vietnam, authorized Apple retailers like Viettel Store, ShopDunk,… can be consulted for a peace of mind purchasing experience, offering enticing benefits and expert technical support by highly skilled technicians.
Website https://newphone15.com serves as the quintessential reference hub for information revolving around the iPhone 15 Series, catering to technology enthusiasts of the 'Apple' realm. The website swiftly updates news concerning the iPhone 15 generation, meticulously sourced from reputable global leaks such as 9to5mac, Specs Tech, Macworld, MacRumors, as well as influential figures in the Apple technology sphere like Jeff Pu and Ming-Chi Kuo. It can be confidently stated that newphone15.com is a trusted and high-quality destination for both iFans and technology aficionados alike.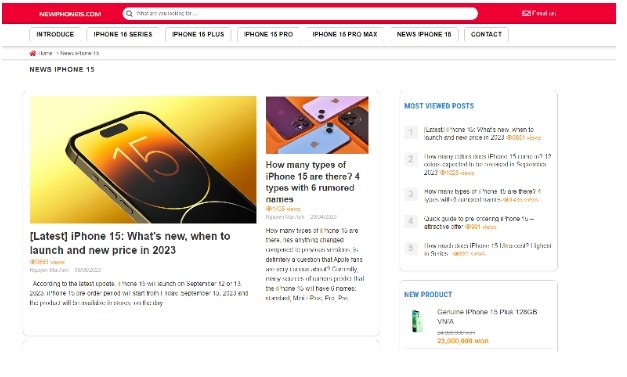 The newphone15.com Website – Your Hub for All iPhone 15 Series Updates
The aforementioned details constitute the latest leaked information regarding the iPhone 15; however, all of it remains speculative until verified by Apple. Remember to frequently visit the newphone15.com website to access the most reliable and high-quality insights regarding the iPhone 15 Series, or leave a comment for prompt clarification.